Facilities
Rock Oil Refining Inc. built its initial oil recycling facility in 1986 utilizing state of the art oil processing technology. In recent years as recycling efforts expanded Rock Oil developed processes for recycling antifreeze, used oil filters, coolant and contaminated water. Our facilities have grown as our customers recycling needs have grown. The primary concerns in development, construction and operation of our facility is to provide protection to the surrounding environment, to facilitate safe efficient processing of used oil and related waste products and to produce quality marketable renewed products, all within the scope of current regulations.
Our processing facilities are among the finest in the industry. We have an open door policy at Rock Oil. We encourage our current and potential customers to visit our facility and see first hand how we recycle used oil and related waste products.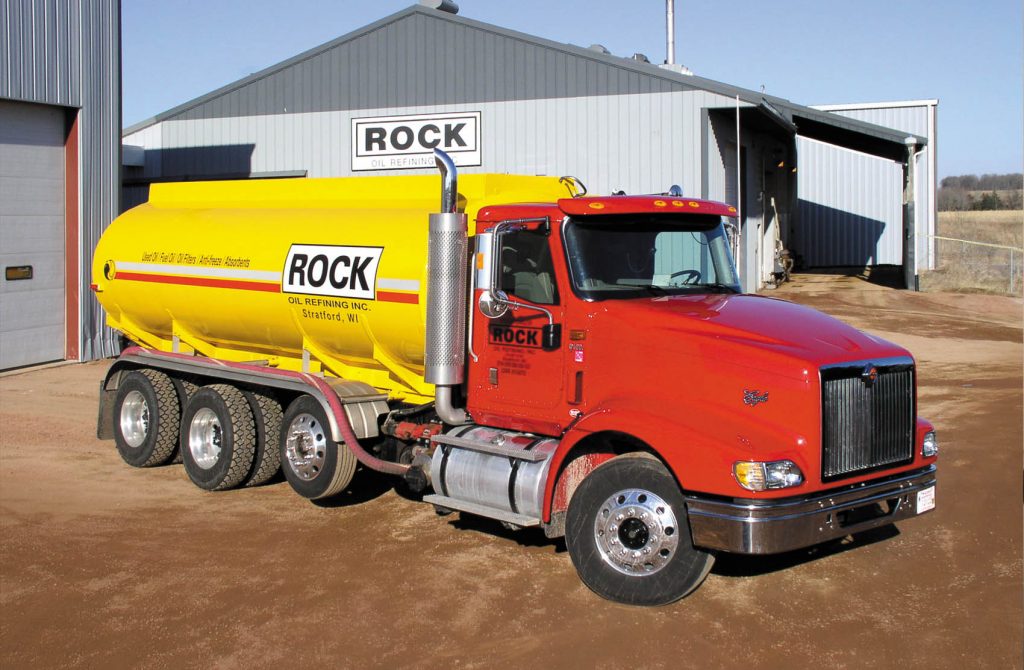 Transportation
Rock Oil owns and operates a fleet of collection trucks designed specifically for collection and transportation of used oil and other waste products. All of the waste products are transported to our Stratford, Wisconsin facility for processing prior to marketing. Rock Oil collects, processes, and markets the waste streams we recycle. This approach minimizes risk and liability to you the generator by eliminating multiple party involvement, over which waste generating businesses have little control.
Our fleet is properly licensed and insured with highly qualified drivers who have received training on driving, safety and handling used oil and environmentally sensitive waste products.
Licensing
Rock Oil Refining, Inc. is properly licensed to conduct used oil recycling activities within the States of Wisconsin, Minnesota, and Michigan.
WDNR Recyclables Trans Service #12455
WDNR Haz. Waste Trans. Service #10970
USEPA ID # WIR-000004507
Registered Mich. DNR Liquid Ind. Waste Hauler
Copies of Licenses are available upon request.